Acquerello 100% cotton Watercolour Paper 300 gsm 56 x 76 cm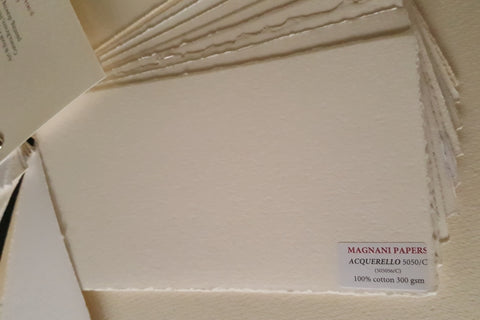 We have a range of Magnani watercolour papers in 300 gsm, all 100% cotton, all in off-white. Sheet size is 56 x 76 cm, and comes in cold pressed (lightly textured) or hot pressed smooth. Each variety comes in "standard sized" or "double sized", the sizing being a gelatine coating applied to the paper's surface to control paint absorption. Standard sizing is great for heavier paints, while double sized is better for watercolour work where slow paint absorption is critical. The surface of double sized is harder and will take heavier work with hard pencils, pens or charcoal. 
Minimum order 20 sheets.
---
More from this collection